New WardWiz allows you to record and view each report separately. Using WardWiz Reports Window you can save each report on your computer system in.txt format.
presentation provided below helps you to understand the procedure of downloading and saving the WardWiz Scanning reports on your computer System.
To view the reports follow the procedure given below:
1.
To check the reports, on Home screen, in ribbon menus, click

  Reports .
2.
At the left pane of Reports Window, Click to choose the scan type of report you want to check.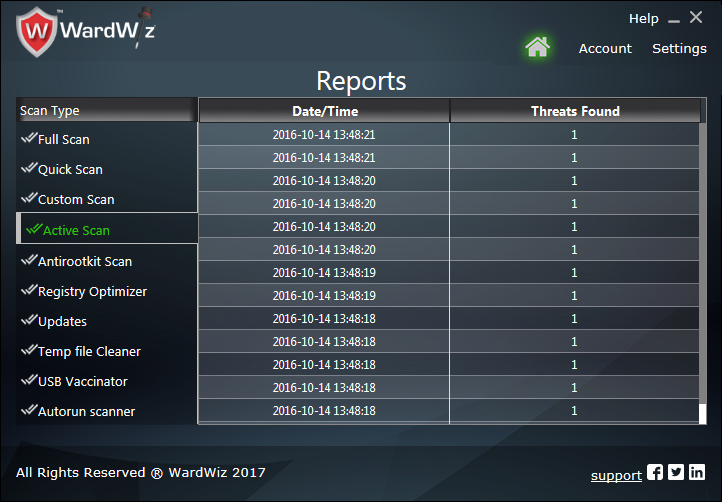 Figure 79 : Reports Window
   3.
The report displays with Date and exact time of the process. In next column you can check the threats found.
   4.
To view the detailed report, point to and click the displayed report, the report gets open.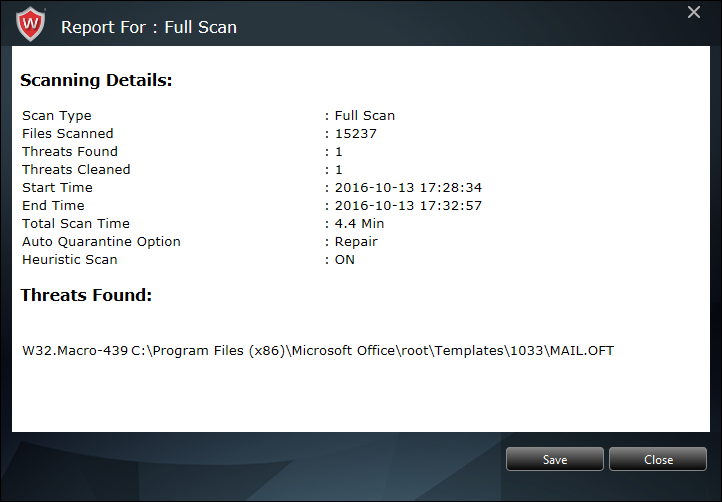 Figure 80 : Full Scan Report
   5.
Click
Save,
the scan report gets download and store on your computer.
Figure 81 : Sample Reports