You will find all recorded scanning entries in the reports section. WardWiz stores such entries after each scanning operation.
The report contains the detail records such as Scan type, Date, Time, Threats Found, File path and the record of Action taken.
You can use these reports to track the threats and the respective actions performed by the WardWiz to combat the infection.
The user can assure that the system is safe after going through the recorded reports.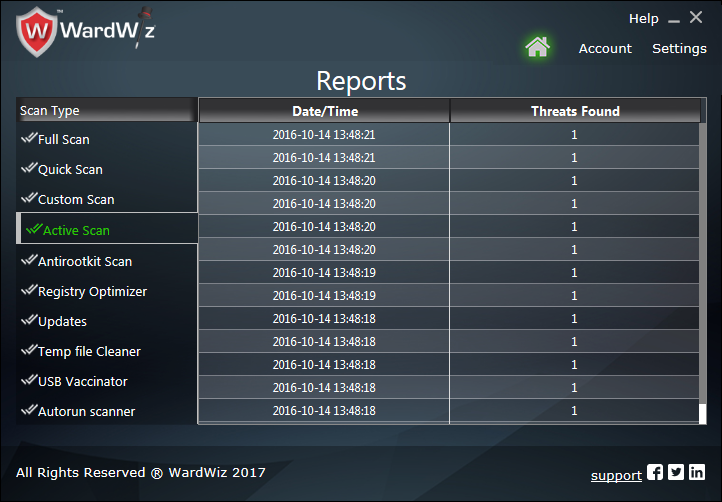 Figure 77 : Reports Window
To check the recorded reports follow the procedure given below:
1.
To check the reports, on Home screen, in ribbon menus, click
  Reports .
2.
At the left pane of Reports Window, Click to choose the scan type of report you want to check.
Setting for Reports
1.
WardWiz will automatically remove the older reports as per yours set settings.
2.
    To set the report auto cleanup schedule In settings menu, click
general settings
> Click 
button to turn the settings On;
 next to  Delete older report setting click
, the pop up screen appears.
         Figure 78 : Select the Number of Days
3.
Click
to set the number of days, the  older reports will be deleted on the set number of days.