WardWiz is equipped with various types of security operations to detect and monitor viruses, infected files and malicious programs. These are the most important features in WardWiz which work to search and to catch the infected files or programs. The infected files found can be repaired, quarantined or Skip as it is by setting the WardWiz Scan settings, if a file is quarantined it can be recovered using Recover Files option.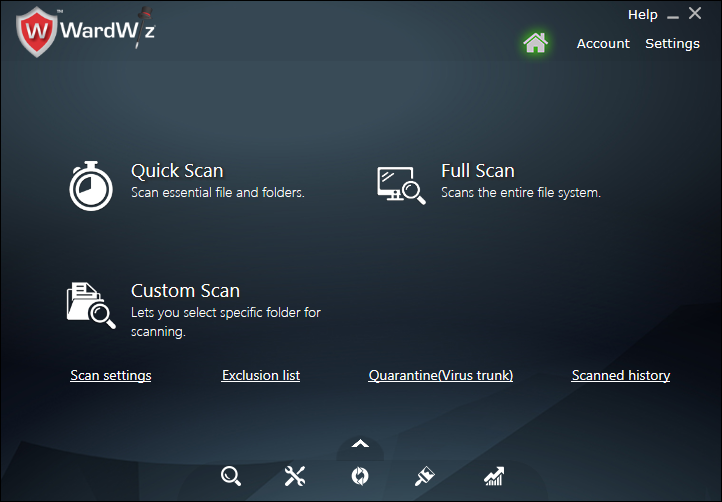 Figure 36: WardWiz Scan Window
Note : You can add or remove your essential files in/ from
Exclude Files
option whenever required, on your responsibility.