Use Right Click Custom Scan
1.
On Drive, select file or folder and Right click, right click screen menus appears.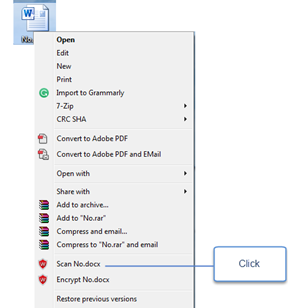 Figure 46 : Right Click for Custom Scan
2.
In appeared menus click Scan option for the previously selected file name. 
3.
The Custom scanning screen for file appears. Click Show Details drop down arrow to check the activity details.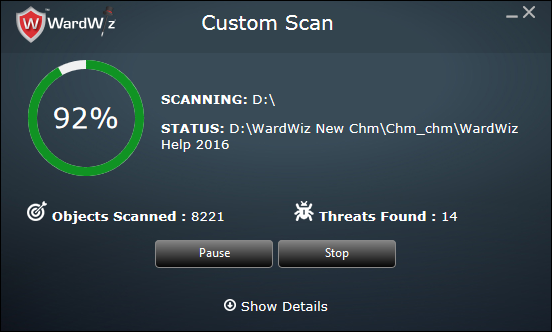 Figure 47 : Selective Custom Scan Screen
4.
Click Pause to stop the Scanning process for some time.
5.
Click Resume to continue the scanning process.
6.
Click Stop to end the Scanning process.
Figure 48 : Custom Scanning Completion Window
7.
To check the Custom Scan reports, on Custom Scanning Process Completion Window Click OK, The Custom Scan Reports Window appears.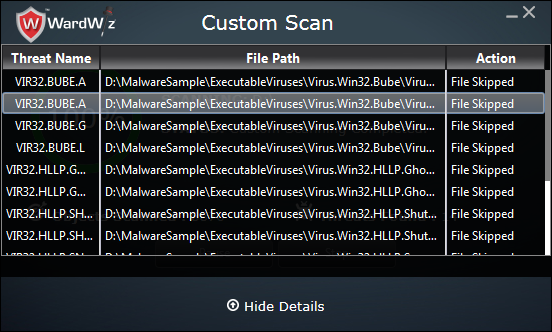 Figure 49 : Custom Scan Reports Window
8.
WardWiz shows detected malicious file list with the threat Name, file path and the action performed to counteract the effect of malicious file
     9.
WardWiz automatically cleans the detected malicious files as per previously set Scan Settings.
Click
to set the Scan Settings. 
10.
If the infected file is important, then you can recover it from the quarantine area using Recover Files tool.
Click
to see the File Recovery Process.