1.
After Installation, on Taskbar, click Start button> All programs> WardWiz > WardWiz Icon, the
WardWiz Home Screen
appears.
2.
On Home Screen, click Home to confirm the right page.
4.
In provided text fields, through drop down menu Select Salutation, enter your First Name, Last Name, Phone No. and Email Id.
6.
To try the WardWiz before purchase, in Activation Window Screen, Select Try Product, Click Try Product button to get access for a limited period of 30 days.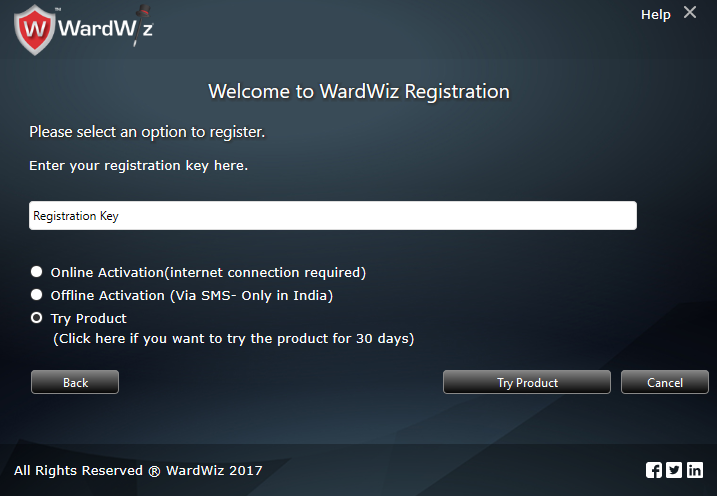 Figure 30 : Trial Activation Window
Note : The internet is required to download and install the WardWiz trial.
7.
The WardWiz connects to the server and WardWiz Version gets Registered.
8.
The Message appears; Registration Successful. Then click Finish to complete the registration process.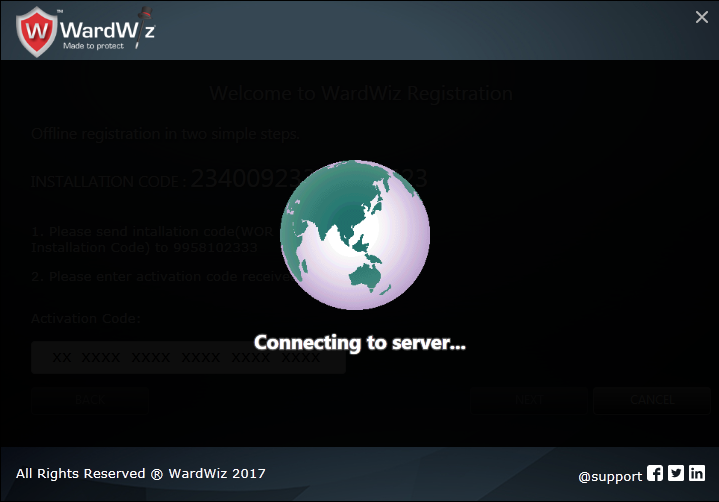 Figure 31 : Connecting to Server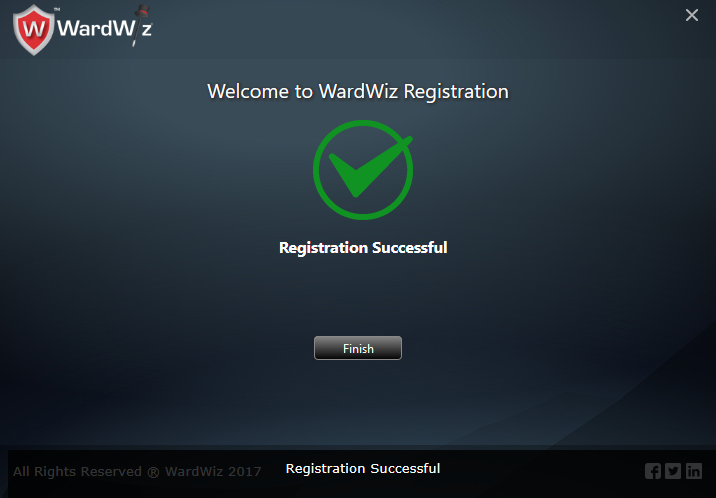 Figure 32 : WardWiz Trial Version Registered Successfully
Note : On Registration key rejection check the Caps Lock On/Off status before entering the key, if the problem continues, contact our Customer Support.