1.
On Taskbar, click Start button> All programs> WardWiz> WardWiz Icon, the WardWiz home screen appears.
2.
On home screen, click Home to confirm the right page.
4.
In provided text fields, through drop down menu Select Salutation, enter your First Name, Last Name, Phone No., Email Id and Click Next.
5.
The Online Activation Window appears.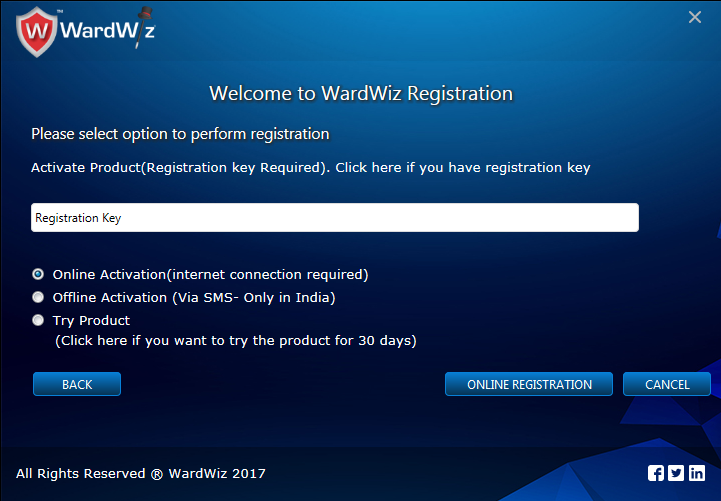 Figure 24 : Online Activation Window
6.
In Online Activation Window you can choose out of 3 options, select the registration mode.
Table 6 : Mode of Activation
| | |
| --- | --- |
| Registration Mode | Intended Users |
| Online Activation | For online users |
| Offline Activation | For users who wish to activate offline |
| Trial Activation | For users who want to try WardWiz before purchase |