Rootkit allows administrative access to unauthorized user without informing the end user. They can enter in your computer system through any third party application.
Rootkit can hamper the application process; also it helps hacker to steal the end user's confidential information. That is why, it is necessary to find and remove such programs from your computer. WardWiz detects, blocks, repairs and permanently removes such malicious program to keep your computer system safe.
To remove the malicious rootkits from your computer:
1.
On Home screen, in ribbon menus, click

 Scan >  click

Antirootkit Scan.
2.
The Antirootkit Scan Window appears.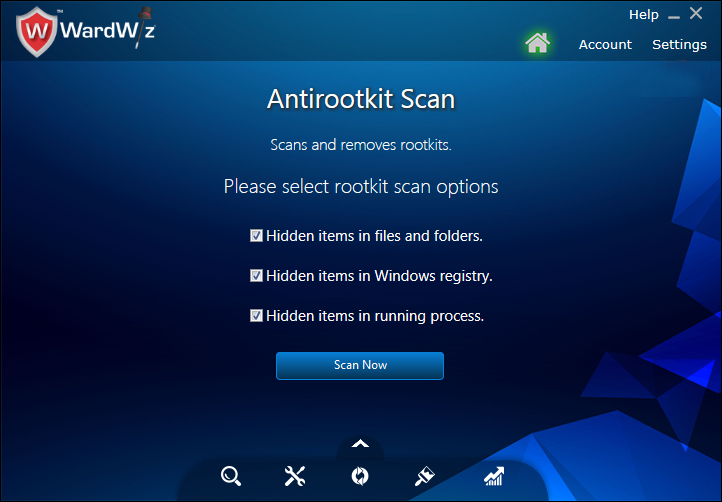 Figure 53 : Antirootkit Scan Window
3.
Mark the provided checkboxes and click Scan Now.
4.
The Antirootkit scanning process starts and Antirootkit Scan Process Window appears.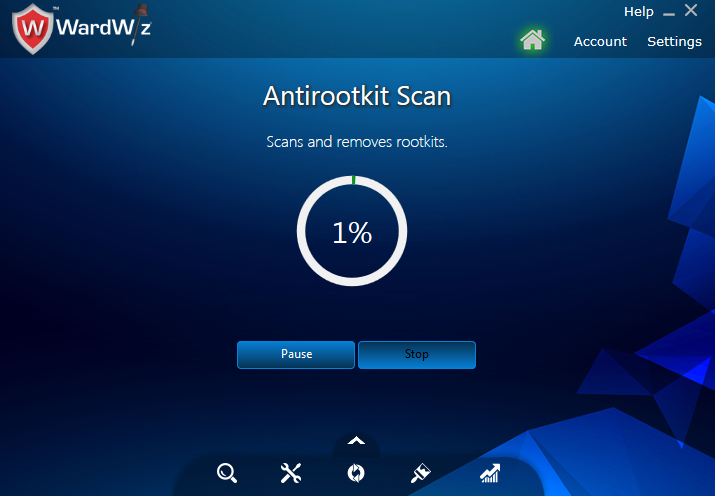 Figure 54: Antirootkit Scan Process
5.
The scanning process starts, this operation scans the hidden items in files, folders, windows registry and running processes.
6.
Click Pause to stop the Scanning process for some time.
7.
Click Resume to continue the scanning process.
8.
Click Stop to end the Scanning process.
9.
Antirootkit Scan Report Window displays once the Antirootkit Scanning Process complete.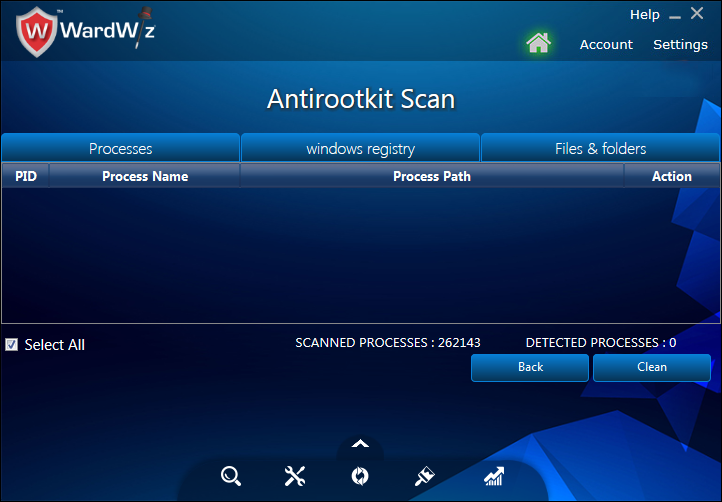 Figure 55 : Antirootkit Scan Report Window
10.
Click Clean to treat the infected file.
11.
Click Back to reopen the Antirootkit Scan Process Window and to reperform Antirootkit Scan.
Note : To check quarantined or recovered files use the
Recover option
  given in Tools menu.