Uninstallation through Control Panel
To uninstall WardWiz through the Control Panel perform following steps:
1.
On Taskbar at the left of screen, click

2.
At right pane Click Control Panel, the Control Panel opens.
3.
    In Control Panel options click Programs and Features, the following screen shows you all installed software on your computer system.
                     Figure 13 : Start Ribbon

 

 

Figure 14 : Control Panel Options

 

.

                   Figure 15 : Preinstalled Software on Computer

 
4.
In Uninstall or change a program screen, select the WardWiz software and click Uninstall.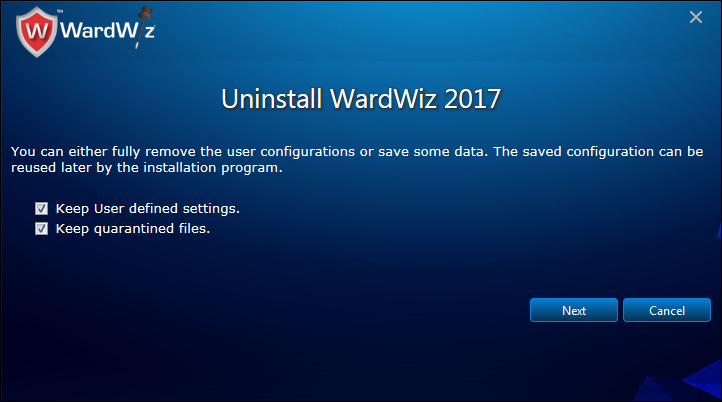 Figure 16 : WardWiz Uninstallation
5.
Mark  Keep user defined settings to uninstall the WardWiz as per settings assigned by the user.
6.
Mark  Keep quarantined files to save the quarantined files on your computer.
7.
Click Cancel to cancel the un- Installation process.
8.
Click Next to continue, The Uninstallation process starts.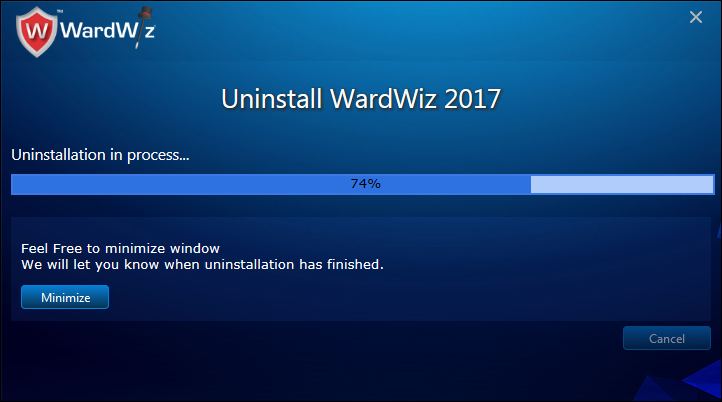 Figure 17 : WardWiz Uninstallation Process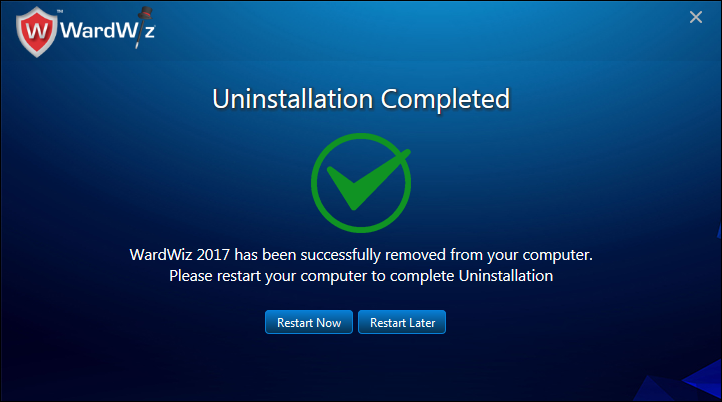 Figure 18 : The WardWiz Uninstalled
9.
When the process of uninstallation ends, the system notifies you as WardWiz is successfully removed from your computer.
Note: The action mentioned above could remove the program permanently from your computer system.