Uninstallation through Program Files
To uninstall WardWiz software through program files perform following steps:
1.
On Taskbar at the left of screen, click

, point to All programs.
2.
In All programs panel, click WardWiz Folder.

                Figure 9 : The Windows Start Button
3.
In WardWiz  folder, Click Uninstall WardWiz Icon.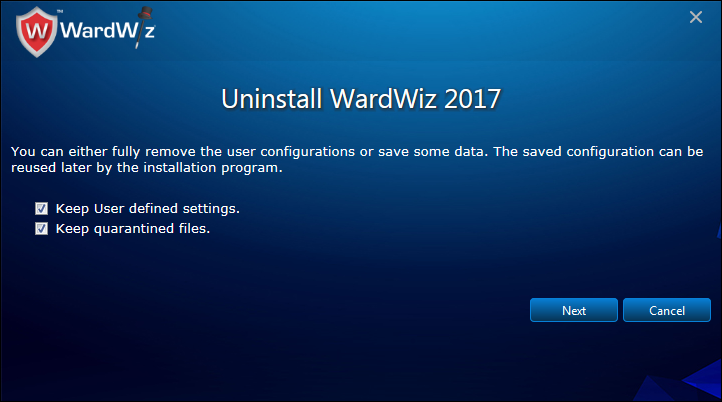 Figure 10 : Uninstallation Window
4.
The user can mark the Keep user defined settings checkbox, to set the WardWiz save your currently set settings automatically during next installation.
5.
The user can mark the Keep quarantined files to save the quarantined files in an encrypted form on the computer system.
6.
Click Cancel to cancel the Uninstallation process.
7.
Click Next to continue, The Uninstallation process starts.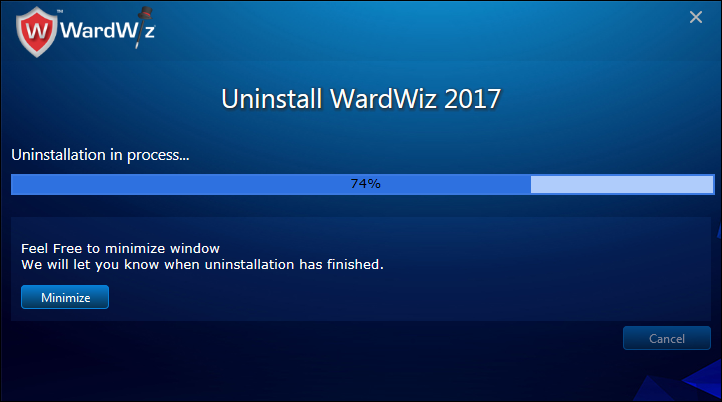 Figure 11 : Uninstallation Process
Note: When the process of Uninstallation ends, the system notifies you that, WardWiz is successfully removed from your computer. Restart process is required to complete the installation process properly.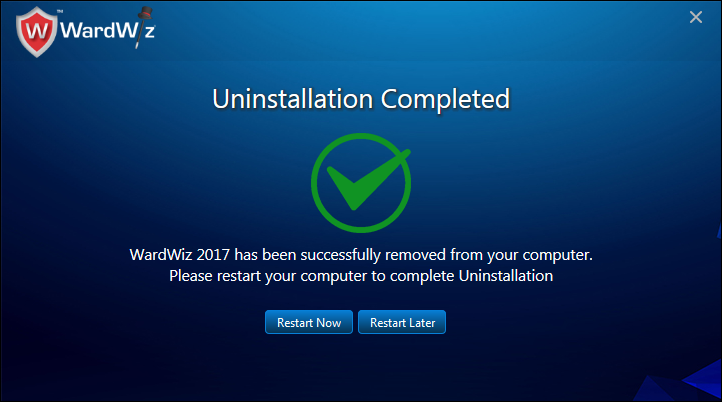 Figure 12 : Uninstallation Complete