The Auto update settings allow and control the frequency of updates for the WardWiz UI. WardWiz automatically  updates after every 3 hours to maintain itself at peak level.
Similarly, it allows you to update Product Version and Threat definition count in order to improve performance and its threats hunting capacity.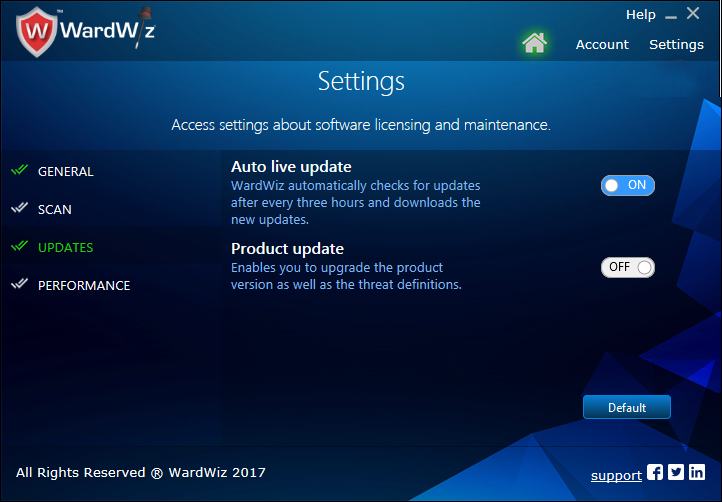 Figure 111 : WardWiz Update Settings Window
The buttons listed below are always ON by default:
1.
Using Auto live update option:
    Turning it Off, affects efficiency of identifying newly launched invasive threats as resolution of newly launched threats is  the sole purpose behind providing
2.
Using Product update option:
                     turning it Off, you may lose newly made changes which are implemented with the sole intension of improving usability of product.
If you choose to keep this button Off then you need to Download WardWiz newer version from WardWiz website and should go through
Note: The Toggle button must be On to update WardWiz using  any of the above feature, make
             At the right bottom of the window click
Support
to contact
WardWiz Support
team.