Regular updation is needed to maximize the protection level of your installed WardWiz. Your WardWiz recognizes newly launched viruses only after the updation process.
To update WardWiz use  following procedure:
1.
To Update Wardwiz, on Home screen, in ribbon menus, click

  Update , Welcome to WardWiz Update Window appears.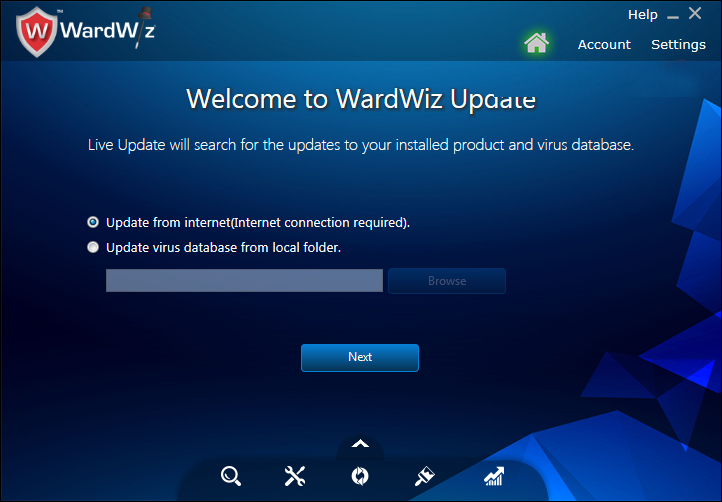 Figure 87 : Welcome to WardWiz Update Window
2.
On WardWiz Update Window select Update from Internet and click Next.
Note : Make sure, WardWiz online update settings must On to follow online updation process from internet.
Click
to check the online update settings
3.
WardWiz Live Update Window appears where the updation process starts.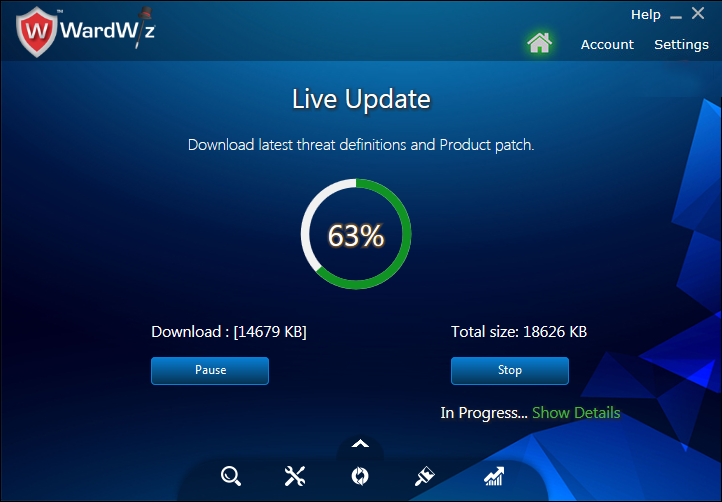 Figure 88 : WardWiz Live Update
4.
The updates found get installed automatically, Click PAUSE to stop the  updation process for some time.
5.
Click STOP to stop the Live Update process.
6.
Click Show details, the process details screen appears.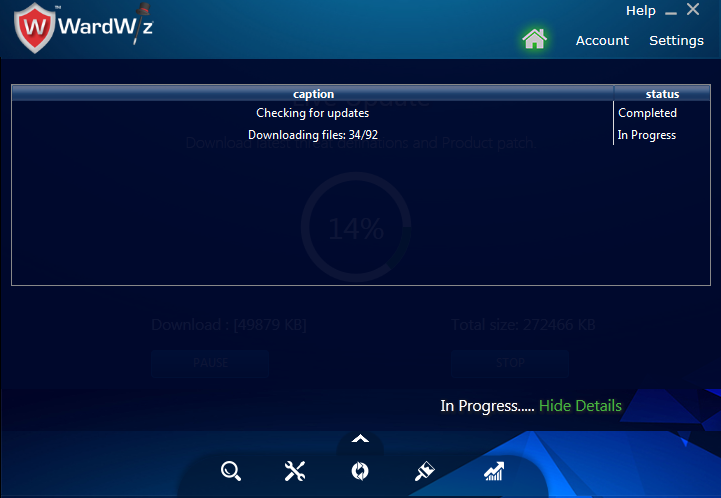 Figure 89 : Update Process Details
7.
WardWiz notifies  you, when the process ends.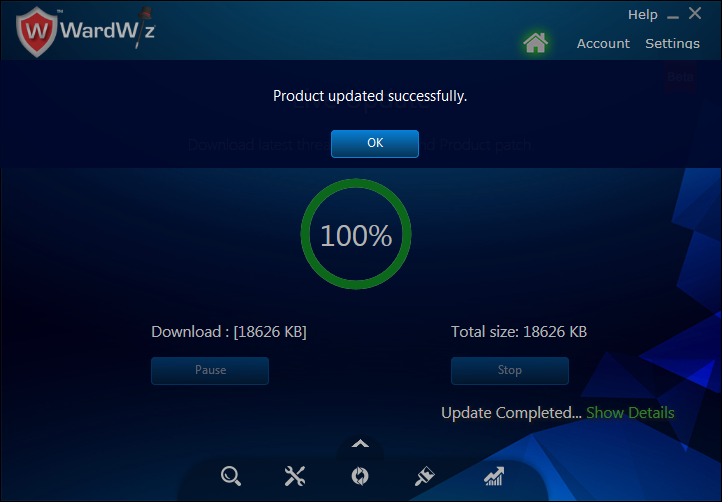 Figure 90 : Update Process Complete
Note : The system restart requires  when the Product update process ends.