WardWiz Activation by SMS
1.
On Taskbar, click Start button> All programs> WardWiz > WardWiz Icon, the
WardWiz home screen
appears.
2.
On the Menubar at the top, click Home to confirm the right page.
4.
In provided text fields, through drop down menu Select Salutation, enter your First Name, Last Name, Phone No. and Email Id.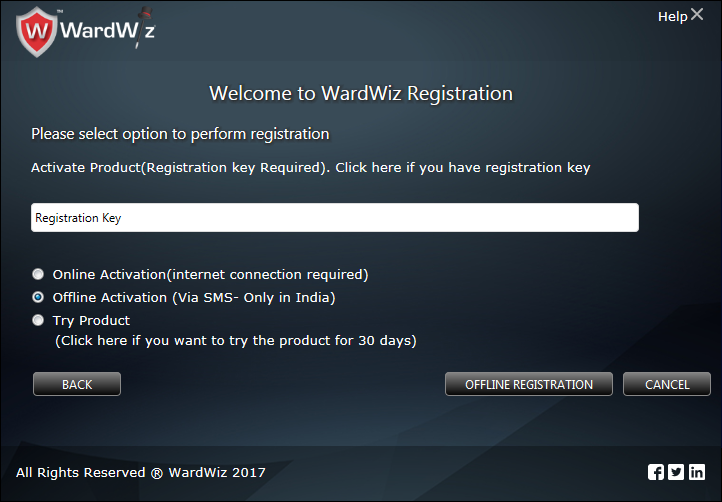 Figure 26 : Offline Activation Window
6.
To activate the Wardwiz by SMS, enter the Registration key in the text field provided on the Offline Activation Window.
7.
Select Offline Activation radio button and click Offline Registration.
8.
The Installation Code Window with 17 digits installation code Appears.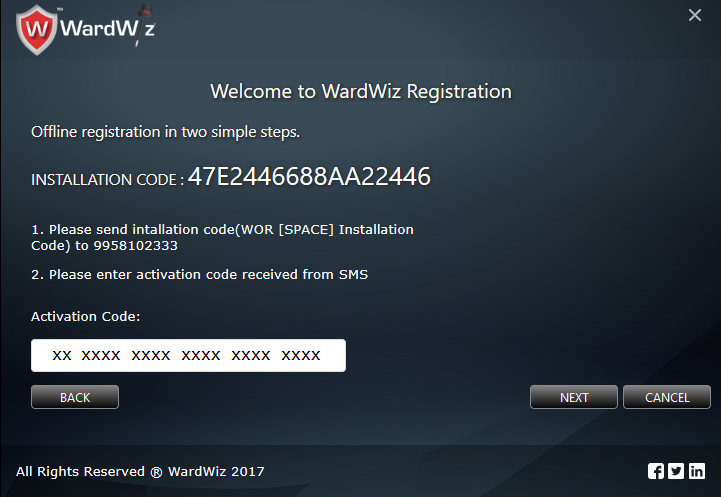 Figure 27 : Installation Code Window
9.
SMS the 17 digits Installation Code (WOR Space Installation Code) shown in the window to the provided cell no. (9958102333)
10.
The Activation code of 22 digits receives on your cell phone by SMS.
11.
On Installation code window, in Activation Code text field, enter 22 digits Activation Code and click Next, The WardWiz connects to the server and WardWiz
                  Version gets registered. Click Finish to close the window.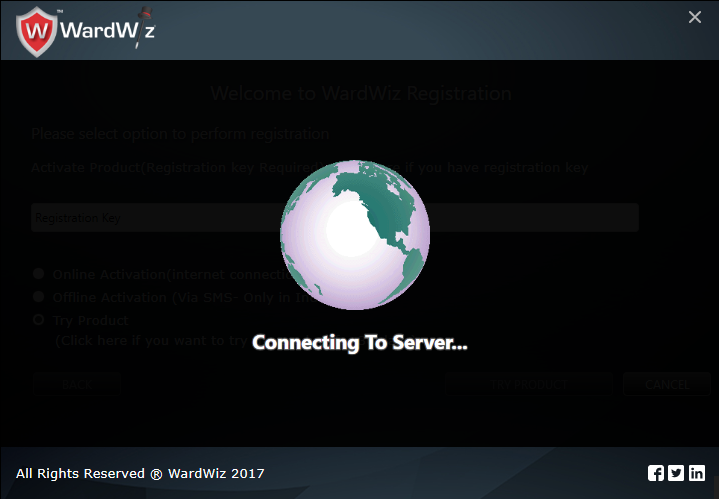 Figure 28 : Connecting to Server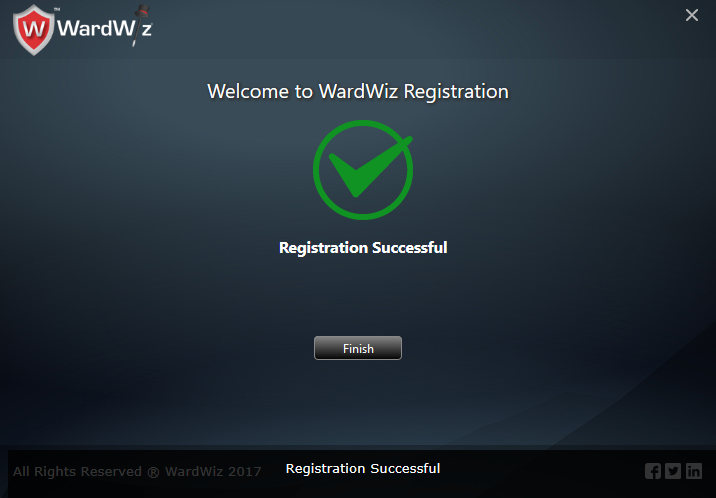 Figure 29 : WardWiz Registration Successful